Peke A Tzu Rescue
Foster Journal
We thought all of you out there would like to see what happens here in our home so we decided we would pop in on occasion and let you know what we are doing. Some days it is just the same old routine, but other times we have a lot of excitement. We hope you enjoy hearing about our activities and seeing a few pictures. We would like to share some of our prior Christmas'
with you.
The majority of the time you will see us happy, healthy and well groomed, but there is a significant cost involved to get each of us to this point which can be viewed at Foster Vetting Costs.
.

Happy Holidays!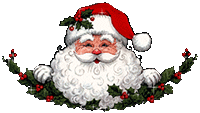 December 1, 2017



Well, here we go!!! We pupsters are thankful Christmas only comes once a year. We of course love the season, but Mom's photo obsession increases ten fold. Cherish better beware for she is the smallest of all of us so she fits perfectly on some of the Christmas decorations. We have been telling her to run when she sees the camera but she is not listening. She'll learn eventually!
Copyright© 2004 - 2017, Peke A Tzu Rescue. All Rights Reserved.
Pekingese Rescue, Shih Tzu Rescue, Maltese Rescue, Poodle Rescue & Yorkie Rescue.
Contents of this site are the property of Peke A Tzu Rescue.
Do not take anything from the site without permission.