For the Young at Heart Specialty Fabrics

Our Bandanas are reversible.
Our seamstress will pick a coordinating solid fabric.
Our bandanas are not premade.
Please allow 5 to 7 days for completion and delivery.
Cotton Fabric Choices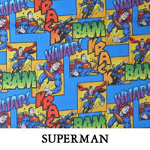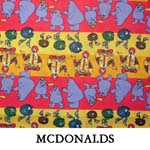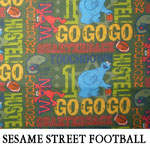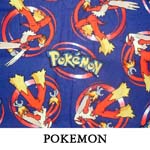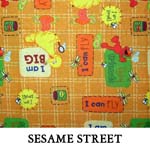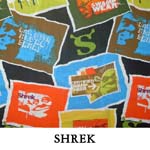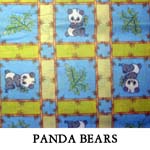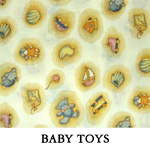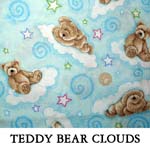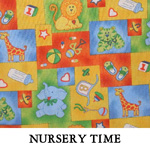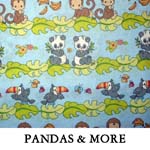 Flannel Fabric Choices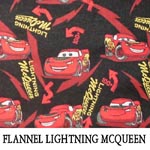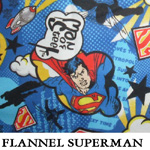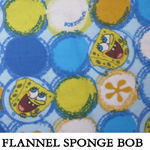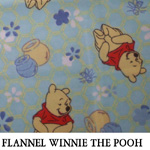 MEASURING YOUR DOG
Measure your pet around the neck
allowing the measuring tape to just touch the neck.
Do not pull the measuring tape too snugly or this will not give you the proper measurement.
Using this measurement, the bandana will fit properly.

SIZES
Select the sizes below based on your measurement.
The extra velcro will allow the bandana to fit a range of sizes
which is wonderful for rescue groups or homes with multiple dogs.
Our bandanas come in FIVE sizes.
Sizes may vary slightly.


EXTRA SMALL which fits 6 inch - 8 inch neck
9x12x9" with 3 inches of velcro



SMALL which fits 9 inch - 11 inch neck
11x14x11 inches with 3.5 inches of velcro



MEDIUM which fits 12 inch - 15 inch neck
13x18x13 inches with 4 inches of velcro



LARGE which fits 16 inch - 20 inch neck
18x25x18 inches with 4.5 inches of velcro



EXTRA LARGE which fits 21 inch - 26 inch neck


PRICES
Prices for bandanas, including first class shipping within the continental US are:

$7 for Extra Small Bandanas


$9 for Small Bandanas


$11 for Medium Bandanas


$14 for Large Bandanas


$16 for Extra Large Bandanas





100% of the bandana sales go directly to paying for food and vetting expenses for the foster pupsters in the rescue.
With so many seniors and special needs dogs, we have huge vet bills.
Our volunteers donate all material and labor for the bandana orders and for this reason
ALL SALES ARE FINAL.
No Returns or Exchanges due to sanitary reasons.

A SPECIAL THANK YOU to our volunteers that help the pupsters.
Approximately 30 minutes of love goes into the completion of each bandana.



US & INTERNATIONAL SHIPPING
All bandanas are shipped via USPS first class shipping within the continental US from Trufant, MI.
We HIGHLY recommend adding USPS Priority.
The cost is $7.00 and we allow combined shipping for gift shop items purchased within 24 hrs.
To order, click on the USPS Priority Shipping Paypal button below.
If shipping Internationally, postage will be $7.00 for 3 bandanas or less and can be added to your shopping cart by clicking on the International Shipping Paypal button below.
If international customers order more than 3 bandanas, please email us for correct shipping cost.
To order, Peke A Tzu Rescue is happy to accept your donation through paypal by using the links below and your order will be processed within 5 to 7 days.
If you prefer to pay by other methods, please follow instructions at the bottom of the page.

Purchase Bandanas Below
Extra Small 6-8 inch neck
Small 9-11 inch neck
Medium 12-15 inch neck
Large 16-20 inch neck
Extra Large 21-26 inch neck
Add USPS Priority or International Shipping Below
If you prefer to pay by personal check, please
make your check payable to Peke A Tzu Rescue
and mail to:
Peke A Tzu Rescue
PO Box 1
Trufant, MI 49347
Include the quantity of bandanas, your choice of sizes,
fabric selection and your email address so we can email
to confirm order.
Back to Main Bandana Page
Copyright© 2003 - 2023, J. Collins. All Rights Reserved.