Plush Pupster
Toys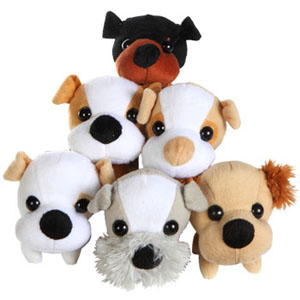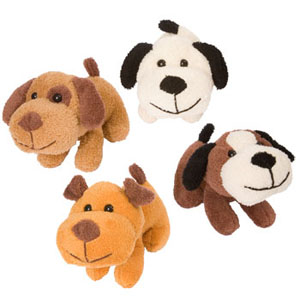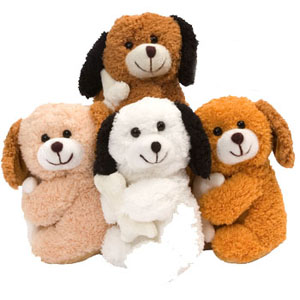 Abe, Aggie, Alden, Annette, Harriet, Harry, Henrietta,
Henry, Mabel, Marcel, Mel, Mera, Misti and Moe
are looking for their very own pupster to cuddle and play with.
And for Valentine's Day or a heart felt occasion
Teddies Love Dove, Lover Boy, Lover Girl and Lovey
are ready to give their heart to their very own pupster.
All can't wait to travel to their Pupster Forever Home.
For a $5.00 adoption fee they all promise to be the best pupster buddy ever!





ABE 6" L




AGGIE 6" L




ALDEN 6" L




ANNETTE 6" L




HARRIET 5" H




HARRY 5" H




HENRIETTA 5" H




HENRY 5" H




MABEL 4 1/2" H




MARCEL 4 1/2" H




MEL 4 1/2" H




MERA 4 1/2" H




MISTI 4 1/2" H




MOE 4 1/2" H




LOVE DOVE 6" H




LOVER BOY 6" H




LOVER GIRL 6" H




LOVEY 6" H
Made with Polyester Fiber


Machine Washable





US & INTERNATIONAL SHIPPING

Each Pupster Plush Toy is $5.00 which includes USPS First Class shipping within the US.
If you prefer Priority Shipping or are an International Buyer
postage will be $5.50 and can be added to your shopping cart by clicking
on the USPS/International Shipping Paypal button below.
To order, Peke A Tzu Rescue is happy to accept your donation through paypal
by using the links below and your order will be processed IMMEDIATELY.
If you prefer to pay by other methods, please follow instructions at the bottom of the page.

Pupster Plush Toys
Purchase USPS Priority or International Shipping Below
If you prefer to pay by personal check,please
make your check payable to Peke A Tzu Rescue
and mail to:
Peke A Tzu Rescue
PO Box 1
Trufant, MI 49347
Include quantity and name of the Pupster Plush Toy and your email address
so we can email to confirm order.
Back to Furbaby Fashions & Apparel Store
Copyright© 2005 - 2023, Peke A Tzu Rescue. All Rights Reserved.
Contents of this site are the property of Peke A Tzu Rescue.
Do not take anything from the site without permission.