Back to PATR Events Page
Peke A Tzu Rescue Southern Pawty in October 2005
What a pawty this was! 18 of us pupsters headed out to Florida on the 25th of October. We arrived late afternoon on the 26th at Auntie Jen and Unkie Harvey's. What a grand time we had from the minute we arrived until we tearfully said goodbye on the 31st. We went shopping at JoAnn's, learned how to make belly bands and prissy pants, ate at some wonderful restaurants, met the wonderful staff at Coastal Veterinary Hospital and enjoyed the wonderful Florida sunshine.
There was just so much to do, but one of the highlights of our visit was meeting so many wonderful people and pupsters on Saturday, the 29th.
Auntie Marg arrived with Tiki and Ling Ling in tow. Then Auntie Eunmi and Auntie Jennifer arrived with Miller and Lexy. Next to hit the door was Auntie Christine with Lindy and Auntie Colleen with her Peabody. Of course all of Auntie Jen and Unkie Harvey's babies were present - Baxter, Paxton, Jackson, Avery, Blake, Shelly, Amy, Peaches, Skylar and Lia. And then there was all of "The Michigan Crew", Fabian, Madonna, Kerrie, Shawnee, Doodles, Peabody, Harley, Pringle, Tulip, Praline, Jester, Precious, Carmella, Priscilla, Cadbury, Gillian and Rolex .
We 34 pupsters kind of out numbered the humans there, would have been good timing to take over the carrot and treat stash, but we were all very well behaved and got lots and lots of lap time, cuddles and kisses. We tried to sneak some of that yummy food, but it was guarded too well by Unkie Harvey and Unkie Bruce.
Some of us did not make the return trip to Michigan. Pringle, Jester, Peabody, Tulip, Praline, Madonna, Doodles, Fabian, Isabel and Harley stayed to relax and enjoy their new Foster Homes.
Our adventure wasn't complete until we headed home and stopped outside of Atlanta, Georgia to meet our Unkie Keith. What a fantastic person he is and we had been looking forward to giving him some of our special kisses.
We would like to thank everyone in Florida for their warm welcome. We shall return!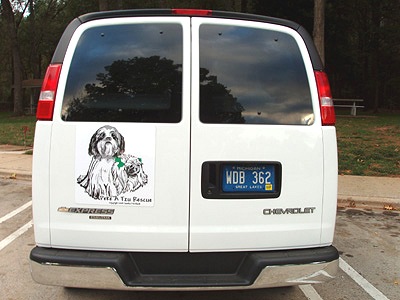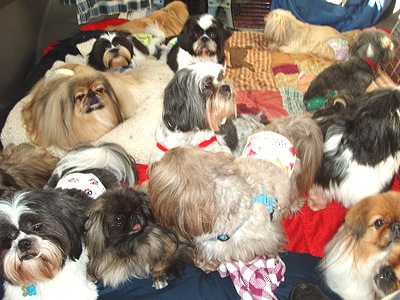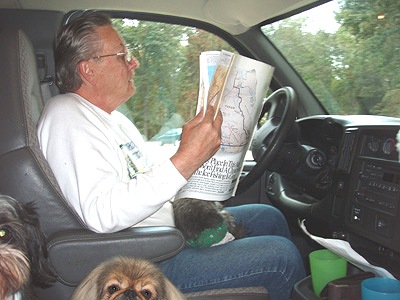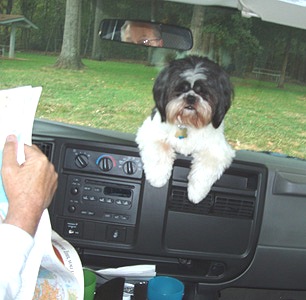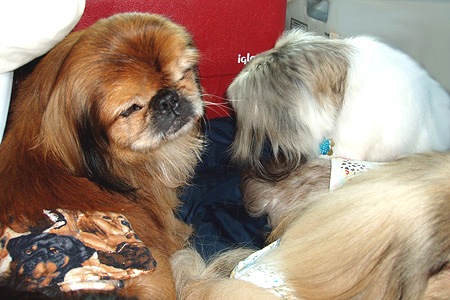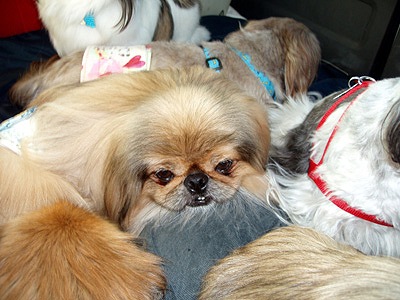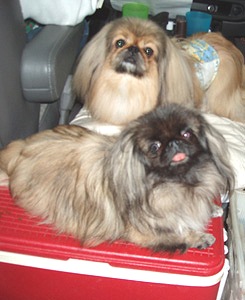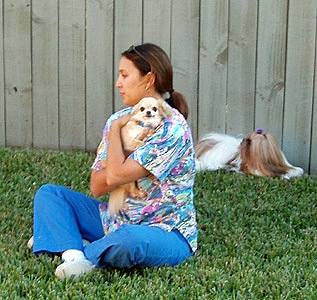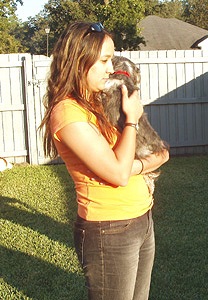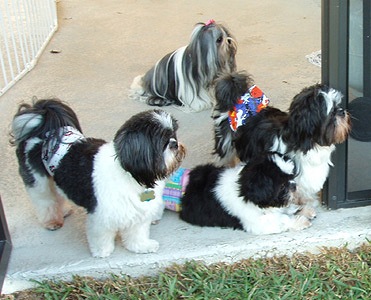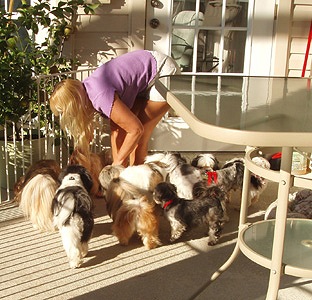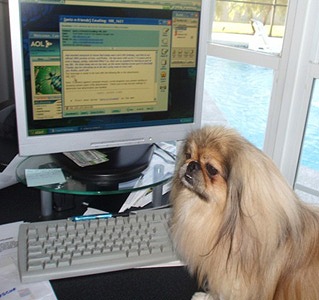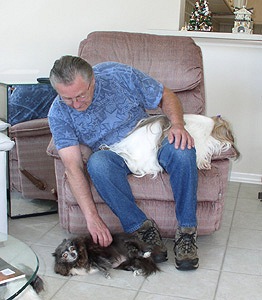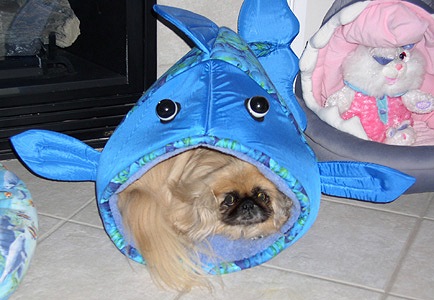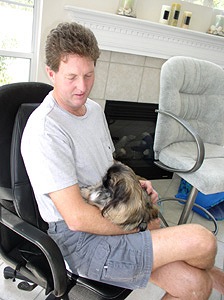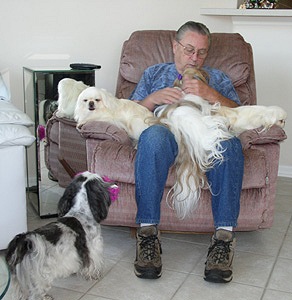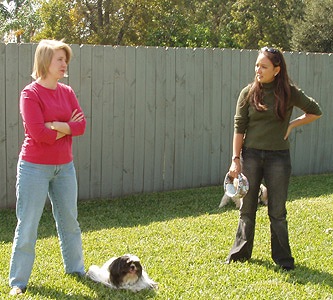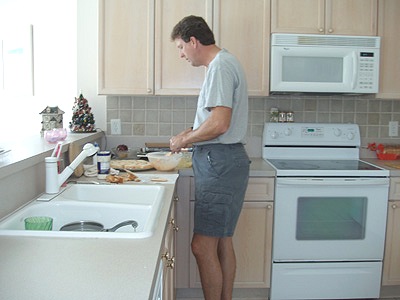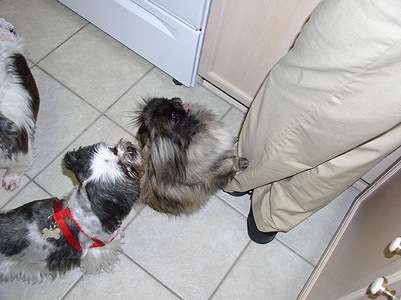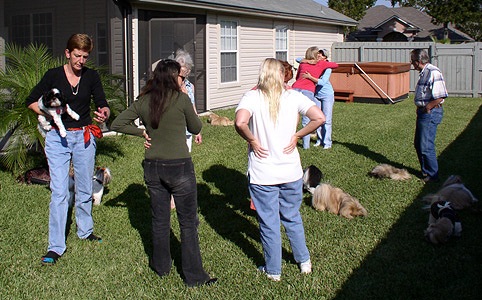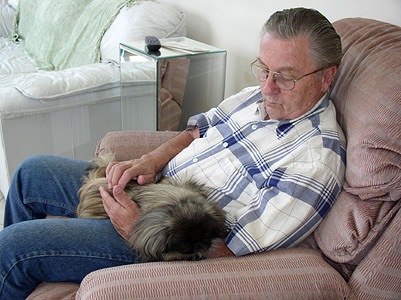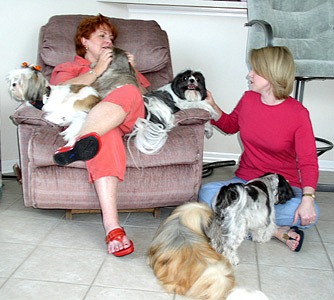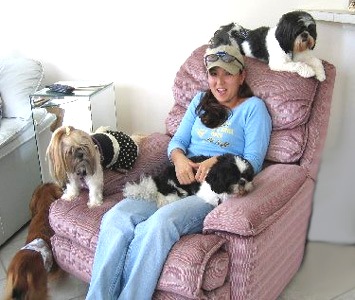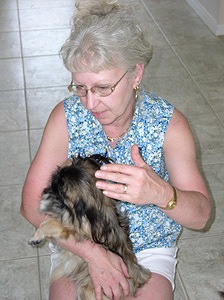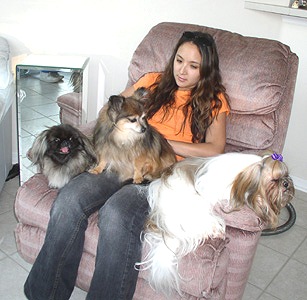 More photos of October 2005 Jacksonville Pawty
Back to PATR Events Page
Copyright© 2005 - 2007, Peke A Tzu Rescue. All Rights Reserved.
Photos belong to M. Krass, J. Boyd. & J. Collins Do not take anything from the site without permission.