Back to PATR Events Page
October 21, 2007
Peke A Tzu Rescue Pet Blessing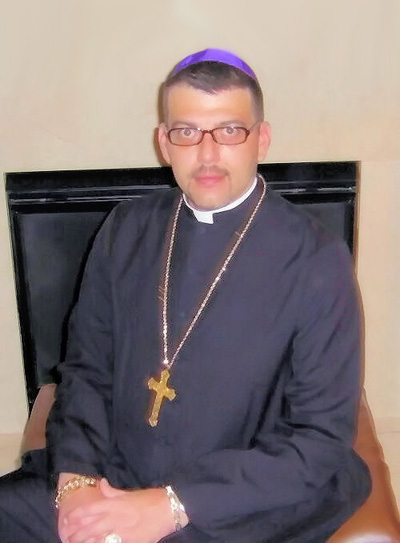 Chaplain Keith
Today was a beautiful day that will remain in our memories forever. Friends and family from Florida, Georgia, Illinois, Indiana, Michigan, Ohio and Canada participated in our first PATR Pet Blessing which will become an annual event.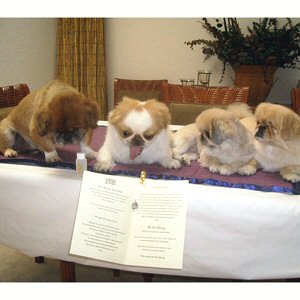 We are happy to share our day with you through pictures as our beloved pets received the blessing.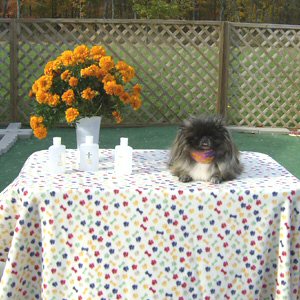 A special thank you to Chaplain Keith Brown who organized this blessed event and donated a small bottle of Holy Water, a Personalized Certificate for each baby, a St. Francis Medal, a printed Instruction Pamphlet on how to perform and say the St. Francis Blessing and a beautiful Keepsake Ribbon/Bookmark printed in gold foil with the St. Francis Pet Blessing Prayer.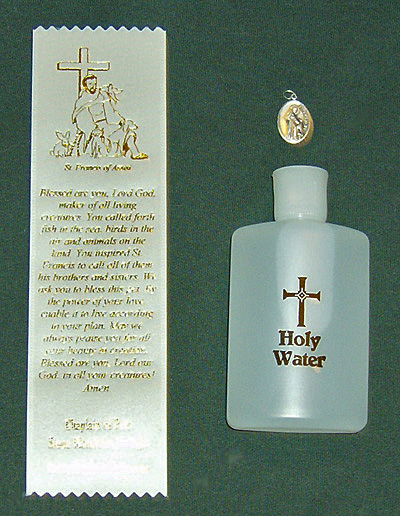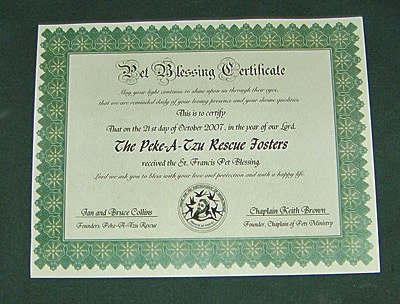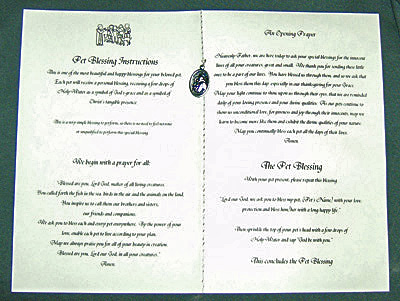 The beautiful stole that you see us wearing was lovingly made by Chaplain Keith. When we put it on we could feel how much love was sewn into every stitch.
We hope that you will join us next year for this wonderful event and give each of your beloved pets a special hug for us. Please visit Chaplain Keith's website at Chaplain of Pets.
With deep appreciation to all,
Jan and Bruce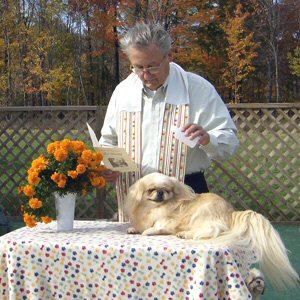 Bruce & Julian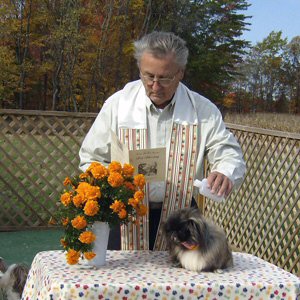 Bruce & Precious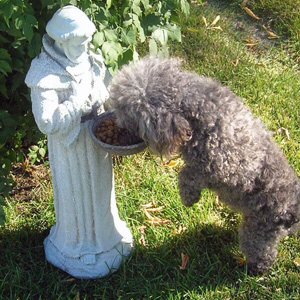 Twila & St. Francis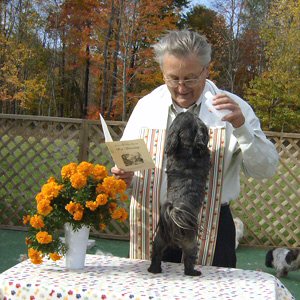 Bruce & Sydney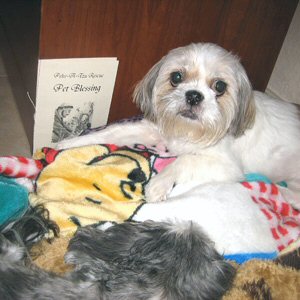 Tiki & Tulip Krass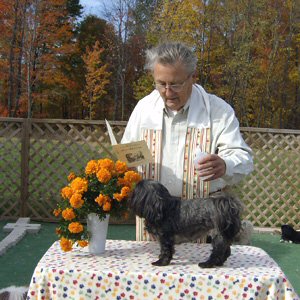 Bruce & Tipsy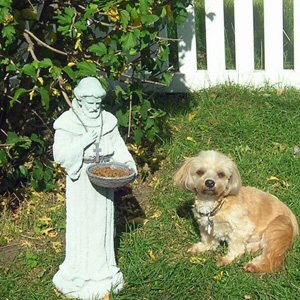 Ben Eckrich & St. Francis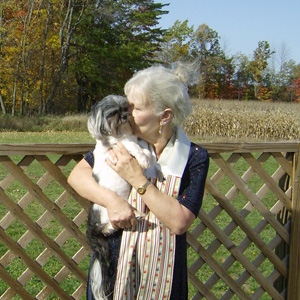 Jan & Aigner
Jan & Pupsters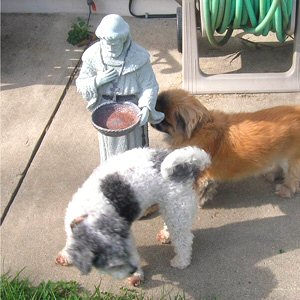 Prancie & Oliver Eckrich with St. Francis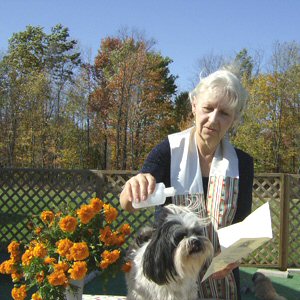 Jan & Chipper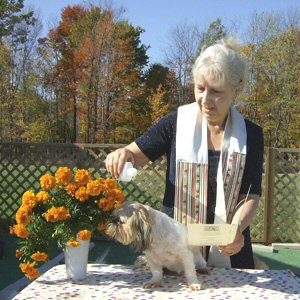 Jan & Haley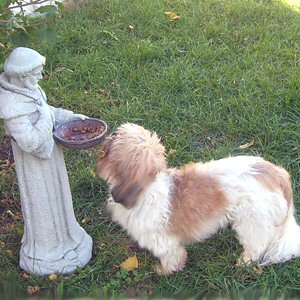 Shaylei & St. Francis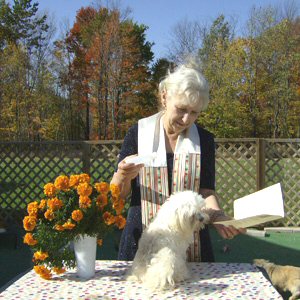 Jan & Harper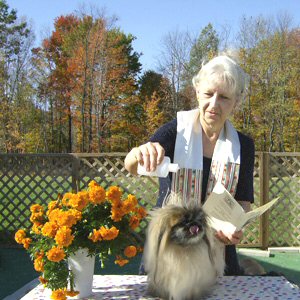 Jan & Morgan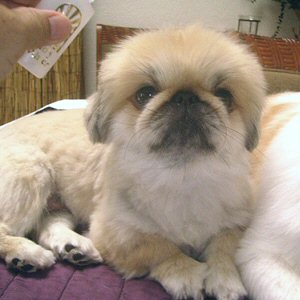 China Haag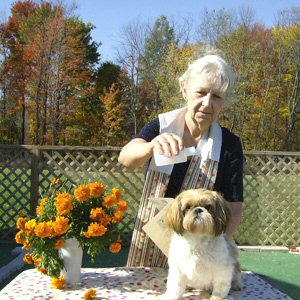 Jan & Peeka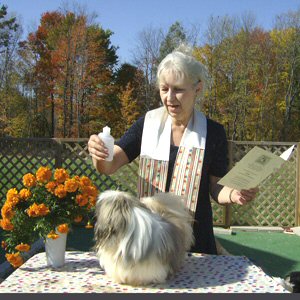 Jan & Perry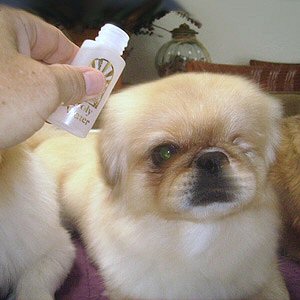 Kiley Haag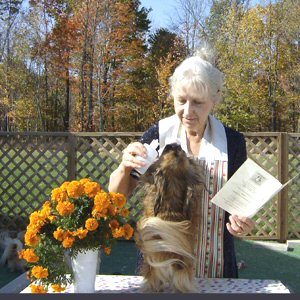 Jan & Precocious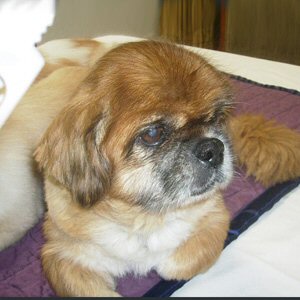 Taz Haag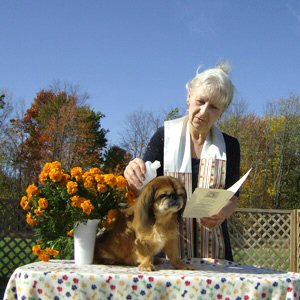 Jan & Shawnee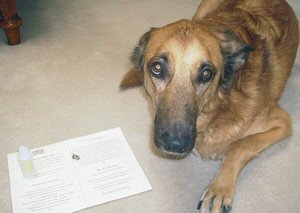 Koda Haag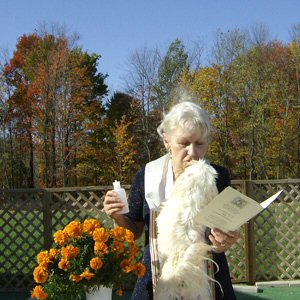 Jan & Suzette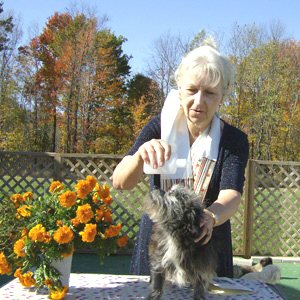 Jan & Toto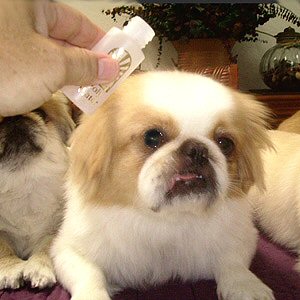 Paris Haag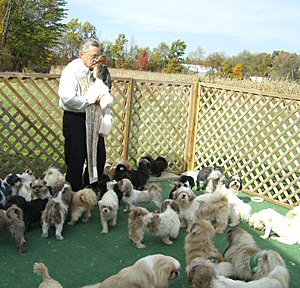 Bruce & Pupsters
PATR Pet Blessing Page 2
Back to PATR Events Page
Copyright© 2007 - 2010, Peke A Tzu Rescue. All Rights Reserved.
Do not take anything from the site without permission.