Pupster Sponsorships
We all know that there are different areas that we can help within rescues. Some individuals open their homes to the dogs for fostering, others aid in transports, vet visits and grooming appointments. We realize that many of our lives become very busy and there is just not enough time in the day.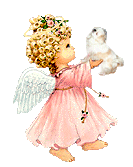 A wonderful way for those of you that maintain a lifestyle that prohibits you from physically helping these sweet kids is through sponsorship.
Your name and location will be noted under the pupster you have chosen to sponsor. You will be kept updated on a monthly basis as to how your "Favorite Baby" is progressing.


Sponsorship Auto Monthly
If you would like to sponsor one of our precious fosters, and would like to have your monthly sponsorship automatically paid via Paypal, please click on the Paypal button below. Many of our Sponsor Parents prefer this option.
If you prefer to pay on a month to month basis please click on the "Sponsor Me" button within each pupster's bio.

Sponsoring one of our pupsters is very fulfilling for you will be able to follow their progress as they heal emotionally and physically, grow to trust and find their Special Home that they so deserve.