CHESSIE (Pomeranian) arrived in February 2010. Chessie was a retired breeder. Chessie arrived so shy and frightened. With lots of love and encouragement she gradually blossomed into a loving little girl who liked nothing more than being held and loved. She will be sorely missed. Cubbie fka SKITTLES (Shih Tzu) came into our care as a puppy due to eye issues which affected his sight. With proper care his eyes healed and what a joy he was! All he needed to do was look up at us with those beautiful eyes and any wish he had was granted.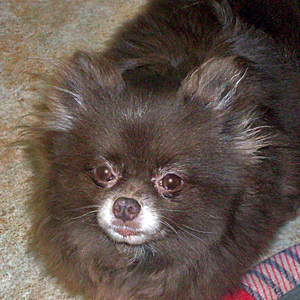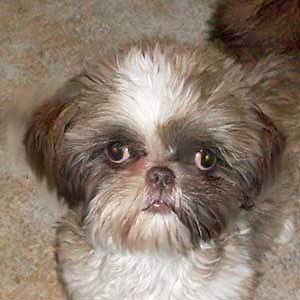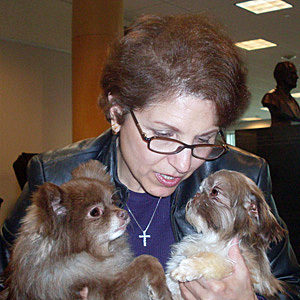 Chessie and Cubbie filling their Forever Mom Jean's life with joy in Palm Springs, California.

,

Our sweet Cubbie left all of those who loved him and crossed the Rainbow Bridge June 12, 2013.

Our sweet Chessie left all of those who loved her and crossed the Rainbow Bridge on October 5, 2019.