MacAlister fka DIEGO (Pekingese) arrived in our home in April 2003. MacAlister came into our home frightened, aggressive and so very needy. We were fortunate to have him with us for a year and a half. Needless to say, he became so important in our lives and a huge part of our hearts. But, there is someone out there for our babies, no matter how long their wait. Macalister's wait was well worth it, he has found the most fantastic, loving home. We miss him so much, but know that it was time for him to fill someone else's lives with love and tail wags.
Joshua fka ROARKE (Pekingese) sauntered into our lives in April of 2004. His former owners could not keep him due to apartment living. Joshua was our lovebug the moment he arrived. He gave the best Pekey kisses around and boy, did he like his belly rubs. We miss his soft body and wonderful smile.
Merlin fka NIKKI (Shih Tzu) blessed us with his presence in August of 2004. He arrived very shy, but it did not take him long to figure out how much he was truly loved. He gave so much to us while he was here. He left for his Forever Home, a very happy, secure little boy. He had the most beautiful Tzu eyes and we melted everytime he looked at us.
Abigail fka TRESSA (Pekingese) was the sweetest, most beautiful Pekingese girl and arrived in October of 2004. Abigail had been left at a shelter. She had tumors and eyes were infected. She continued to wag her tail and fill our lives with joy from the minute she arrived. When she looked at us with her big brown eyes we just melted.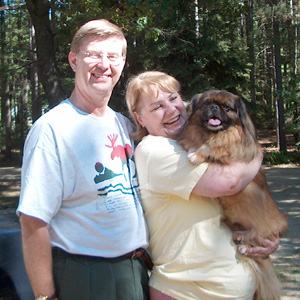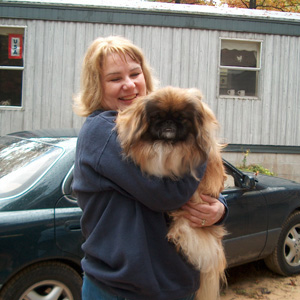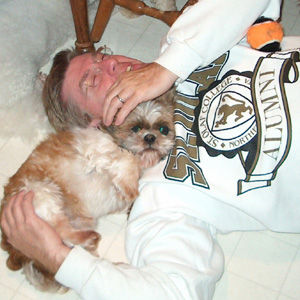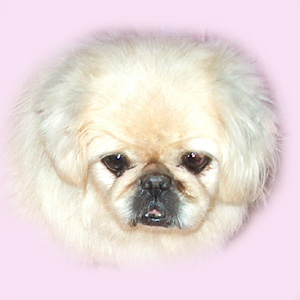 MACALISTER, JOSHUA, MERLIN and ABIGAIL have blessed the lives of their Forever Mom and Dad Jane and Jeff in Morris, Illinois.

Our sweet Abigail left all of those who loved her and crossed the Rainbow Bridge May 4, 2005.

Our sweet MacAlister left all of those who loved him and crossed the Rainbow Bridge March 23, 2010.

Our sweet Joshua left all of those who loved him and crossed the Rainbow Bridge October 25, 2010.

Our sweet Merlin left all of those who loved him and crossed the Rainbow Bridge January 4, 2014.