Laddie (Pekingese) joined us in March 2014. Laddie had been dumped at a shelter, was food aggressive and was facing euthanization. We received a call to help him and immediately made arrangements to bring him into our fold. Laddie was a handful for quite some time, but we didn't give up. Love does conquer all and eventually he realized that being a good little boy earned him so much love and cuddles he decided life was really good. We were thrilled when we received an application for him. We know how much our little red boy has to give and we know his Mom and Dad will receive all his love.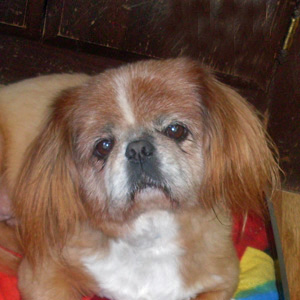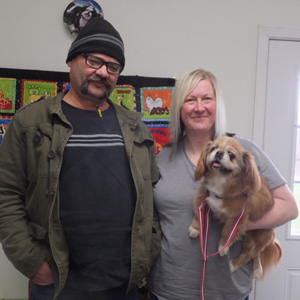 Laddie is so glad to have found such a wonderful loving home with his Forever Mom & Dad Sandee & Tom, enjoys his pupster siblings Soi and Sassee and loves his feline siblings Midget and Tiger in Michigan.

,

Our sweet Laddie left all of those who loved him and crossed the Rainbow Bridge on January 2, 2022.