This hunk of joy, BERNIE (Pekingese) walked into our lives in May of 2003. He was one of many that had been abandoned in a shelter. Bernie had allergy issues, was underweight, matted and afraid. Underneath all of that was this loving, kissy little Peke Boy.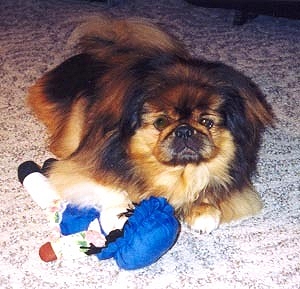 &nbsp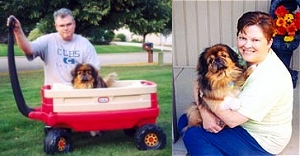 BERNIE is relaxin' with his forever Mom and Dad, Michelle & John, step sister Noel and feline friends, Eddie, Neumann, Stubby, Miss Kitty II, Lily & Macey in Fremont, Michigan.

Our sweet Bernie left all of those who loved him and crossed the Rainbow Bridge on September 7, 2013.